Dr. Jason Chen, Osteopathic Doctor, Joins Leading Integrative Medicine Center The Kaplan Center
(FastNewsMedia Editorial):- Mclean, Virginia Dec 10, 2021 (Issuewire.com) – Dr. Chen is an Osteopathic physician, board-certified in Family Medicine by the American Board of Family Medicine. He is an expert in Osteopathic Manual Therapy, a Licensed Acupuncturist, and highly skilled in all aspects of Integrative and Functional Medicine. Dr. Chen is currently working towards his certification in Integrative and Holistic Medicine.
More on Fast News Media ::

"As a firm believer in the principles of Integrative & Functional Medicine, Dr. Chen's approach is in unison with our longstanding philosophy: In order to achieve optimal health you don't just treat the disease, but rather the whole person, balancing the mind, body, and spirit." Said Gary Kaplan, DO, founder and medical director of The Kaplan Center.
Jason Chen, D.O. is an integrative primary care physician who is passionate about improving access to and transitions of care, mind-body medicine, and integrative medicine. In his words, "As a clinician, I seek to bring the best of the Western biomedical model and holistic Eastern paradigm to bear in helping my patients achieve a balance of their mind, body, and spirit through integrative care. I welcome patients to talk to me regarding their spirituality or faith if they so desire because I believe that true change comes from within. I feel blessed to love what I do and do what I love." said Dr. Jason Chen
Osteopathic Manipulative Medicine (OMM) is a non-invasive, manual therapy that is used to diagnose, treat, and prevent injury or illness. It involves applying gentle pressure and movement to stretch a muscle, soft tissue, and joints for proper alignment and requires a keen understanding of the body's musculoskeletal system.
OMM's manual and energetic approach helps patients cut back on medication and avoid unnecessary surgeries. When incorporated into an individualized and comprehensive treatment plan your healing is likely to be much faster and more complete.
More on Fast News Media :
Under the osteopathic model, illness and pain indicate that the musculoskeletal system is out of balance, and recovery from disease depends upon restoring the functioning of this system. In sum, optimal functioning of the musculoskeletal system is essential to resolving disease and maintaining good health.
Conditions that can benefit from OMM include; back and neck pain, chronic joint pain, plantar fasciitis, tension headaches, osteoarthritis, tendonitis, carpal tunnel syndrome, migraines, asthma, sinus disorders, middle-ear infections, and more.
Visit Kaplan Center for Integrative Medicine
https://kaplanclinic.com/
About Kaplan Center for Integrative Medicine
Kaplan Center for Integrative Medicine looks beyond conventional medicine to help you achieve a happier, healthier life. Incorporating the best elements of conventional and alternative medicine, our goal is to provide an integrative approach, both in the office and through telemedicine, that attends not only to your physical symptoms but also to the underlying factors that are driving all of your health conditions. The Kaplan Center for Integrative Medicine offers over 40 types of treatments and services. Our integrative, non-surgical treatment approach is highly successful in restoring health and vitality to patients with chronic conditions or anyone who would like to improve their overall state of health.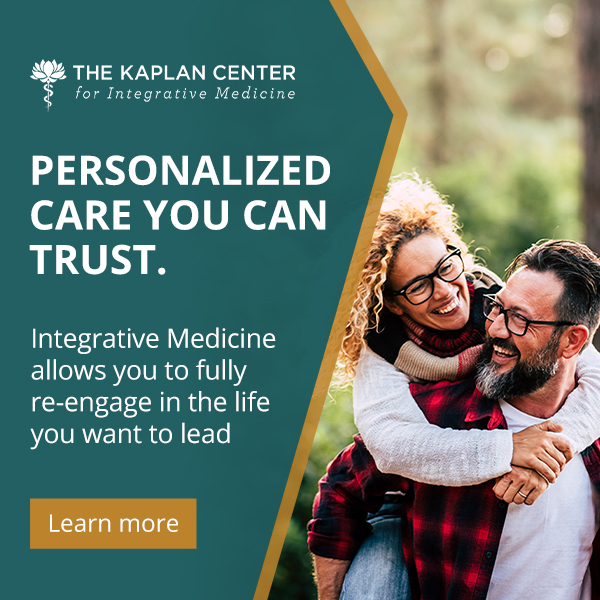 The Kaplan Center for Integrative Medicine
Latest on Fast News Media :
Related Posts :