Toya Wright Shares The Video Of Her Successful 5K Event Held In Albany, GA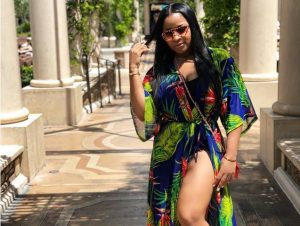 Toya Wright comes back to promote to the Weight No More movement. Recently, she shared a video of the event that occurred in Albany, GA.
Toya Wright – 5K event from Albany turned out to be a huge success. She posted the video on her Instagram account, and in the caption, she thanked the sponsors of the event and also the supporters and the participants. She also expressed her joy for conducting the event successfully and also encouraged everyone to fight together and keep the focus on their health.
One of her followers asked her if she knew when the ShakeSum tea was making a comeback, as she had been trying for so long to lose weight; though she hasn't been successful, she would like to give it one more try.
Another fan shared her love for Toya and thanked her for coming to her city.
One fan asked Toya when she would bring the 5K run to Chicago and hoped that it would be Toya's next destination for the event.
Toya also shared pictures of her with her entire family: Reginae Carter, Zonnique Pullins, Monica Brown, Tiny Harris, and many beautiful ladies.
People showed their love for everyone on these pictures and said that they all missed these gorgeous ladies.
Apart from this event, Toya was also seen enjoying a holiday with her daughter and friends.
Related Posts :